Amps & Cabinets
– '59 Fender tweed Deluxe amplifier (6L6 tubes)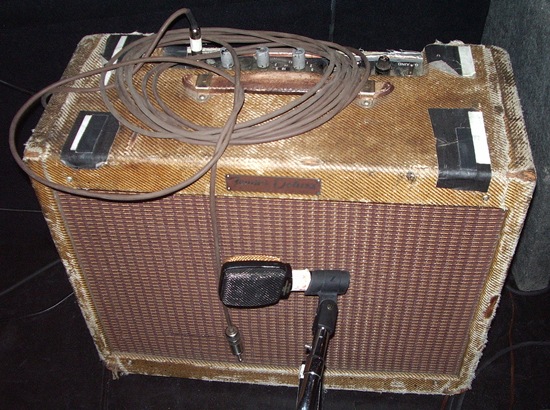 Neil sports his worn black beauty Les Paul, feeding his 1959 Tweed Deluxe on many of his classic tunes live and in the studio. One amazing part of Neil's rig is the Whizzer. In order to access the Deluxe's varying degrees of overdrive and gain, Young uses a custom-made amp-control switching device known simply as "the Whizzer," which consists of 2 parts: the foot pedal and the mechanical switching device that physically turns the amp's knobs. The Whizzer allows Young to stomp a footswitch on the floor to command the unit to twist the Deluxe's volume and tone controls to any of a number of determined preset positions. This allows Neil to run a pure tone set up: guitar-cord-amp. No booster, overdrive, or distortion pedals are needed to achieve his classic agro-tone…just the little 50's Fender Tweed Deluxe and the Whizzer.
– Fender Tremolux

– Magnatone 280 with stereo vibrato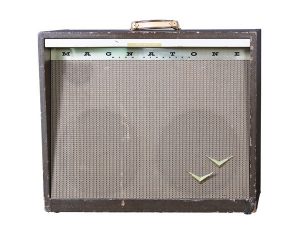 – Magnatone Speaker Cab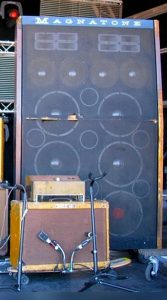 The last remaining Magnatone Monster (a.k.a. "Tiny Tim") 1,000 watt amplifier on stage during Neil's Continental Tour in 2008-2009. The Monster stands nearly eight feet tall and features two 15″ woofers, two 15″ mid-range speakers, two 15″ passive radiators, four 10″ high-frequency speakers and eight Jensen high-frequency horns.
– Fender Tremolux
– Fender Twin-Tweed
– Harmony H305 Amp 1961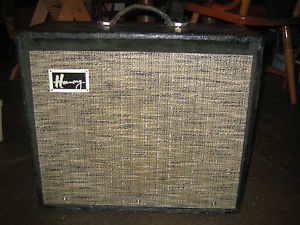 – Mesa Boogie Bass 400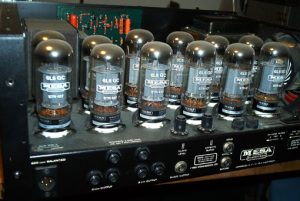 – Matchless HC-30